Company Overview
Southwestern Consulting consists of three unique divisions, each with a focused mission that helps professionals take their business and life to the next level.
Southwestern Coaching – Elevate Sales
Through one-on-one coaching, over 125 certified sales and leadership coaches help professionals elevate the practice and perception of sales. Southwestern Coaching has four targeted coaching programs to equip any professional with the skills and strategies needed to excel to the next level.
www.southwesterncoaching.com

Southwestern Empowerment – Elevate Performance
Through professional and personal development programs, trainings, and events, Southwestern Empowerment elevates performance by transforming and inspiring individuals to break down the barriers holding them back from reaching their goals, taking their business to the next level, and living their best life.
www.southwesternempowerment.com

Southwestern Speakers – Elevate Events
Through keynotes, group trainings, and workshops, Southwestern Speakers helps businesses and organizations elevate events. Dynamic experts, authors, leaders, and certified trainers from across the country deliver compelling presentations and thought-provoking trainings tailored to meet the needs of any event.
www.southwesternspeakers.com
Visit Our Site
Location
2451 Atrium Way
Nashville, TN 37214
615-391-2834
[email protected]
Opportunities
Sales and Leadership Coach
Southwestern Coaching is looking for Sales and Leadership Coaches
Learn More
Latest News
If there's one word to describe Southwestern Consulting Sales and Leadership Coach Bob Moses, it's "thankful."
Read Here
November 7, 2022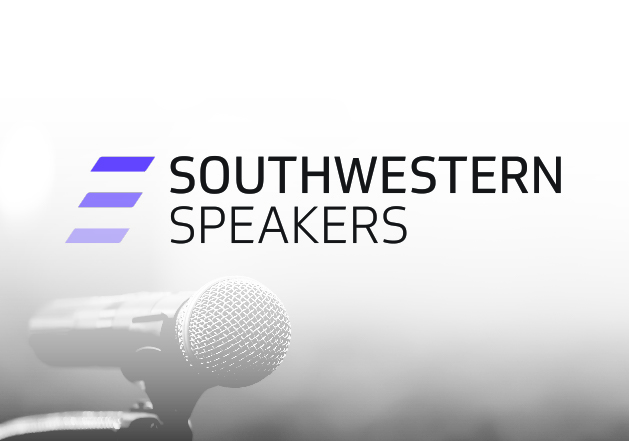 This month Southwestern Speaking is pleased to announce that our team is growing! Debra Stern has joined our team as a Speakers Agent.
Read Here
June 28, 2021
How do you apply the principles found in the Amazon #1 Best-Seller for coaching, Redefining Possible, to the things everyday people are dealing with in this country and around the world?
Read Here
March 2, 2021
No one knew as we toasted to the new year that all of our plans and projections would be entirely overthrown by the most unprecedented year in recent history. 2020 arrived with its own set of rules and left no assumptions unchallenged as the months unfolded.
Read Here
December 1, 2020
It's fair to say that 2020 has presented some of the company's biggest challenges, but it's also come with some of the greatest rewards. Through perseverance and having a long-term strategic growth plan, Southwestern Coaching has hit an important milestone. As of April 2020, the company has earned $100 million in revenue and has positively impacted the lives of over 15,000 people.
Read Here
July 1, 2020
We are pleased to announce that Dave Brown and Ron Alford have been promoted to Vice President of Recruiting for Southwestern Coaching, a division of Southwestern Consulting.
Read Here
February 3, 2020